Archaeological excavations in the area of the "Mala gruda" were being carried out during 1970 and 1971. Its height in the centre is around 4 metres and its diameter is around 20 metres. The excavations proved that burials on this site had been practiced at the end of the 3rd and the beginning of the 2nd millennium BC.
Below the surface layer of humus, the tumulus had a cone-shaped stone cover made of river stones – pebbles. The central tomb was found at the depth of 4.05 m from the highest point of the tumulus. The orientation of the tomb was north-south, and it was made of large stone slabs, positioned vertically into the grave which had been dug in the soil. The bottom of the grave was covered with a big stone slab. The skeleton was placed there in a crumpled position.
Five golden pendants were found next to the skull of the deceased. These had most probably been tied around the head by means of a ribbon, as a decoration (tiara) on the crown of the head. Ceramic vessels were found beside the legs of the defunct whilst a silver axe and a golden dagger were found approximately in the area of the waist of the deceased.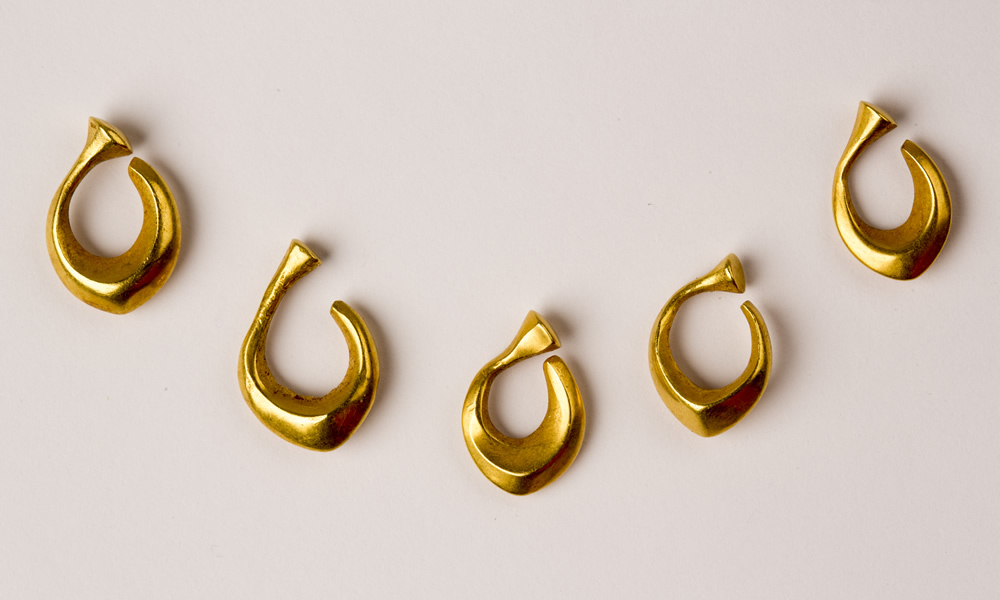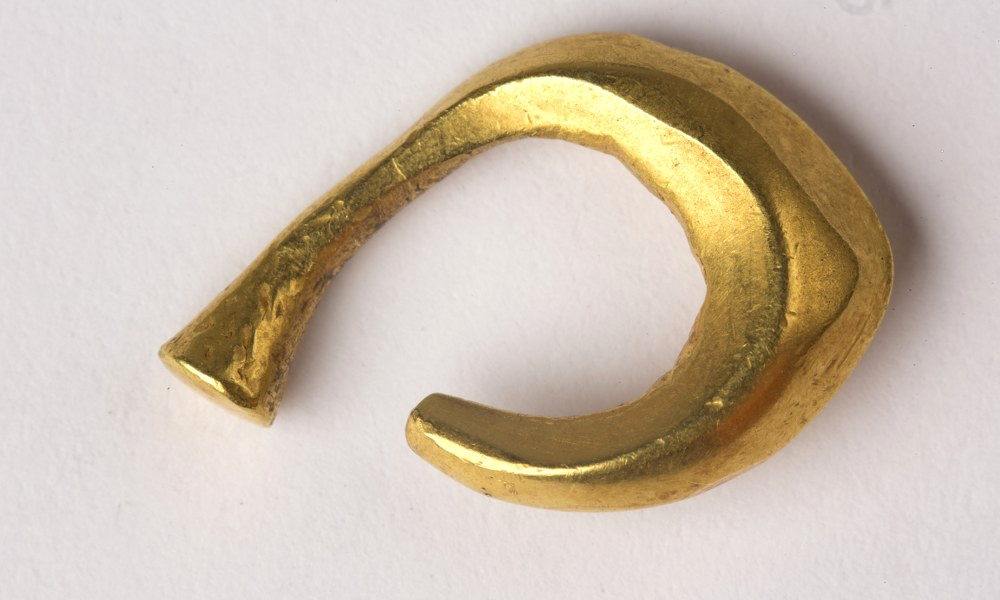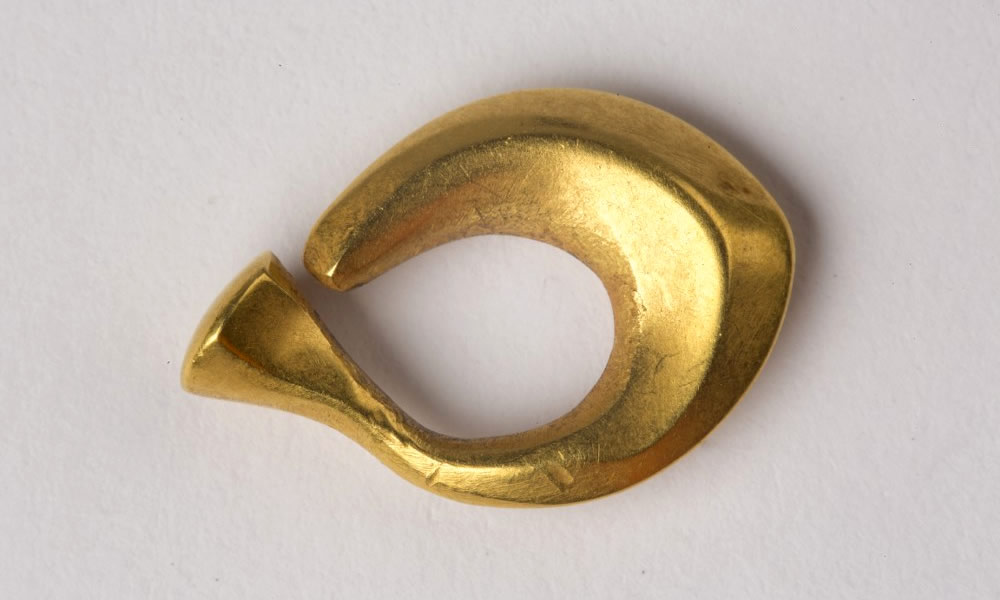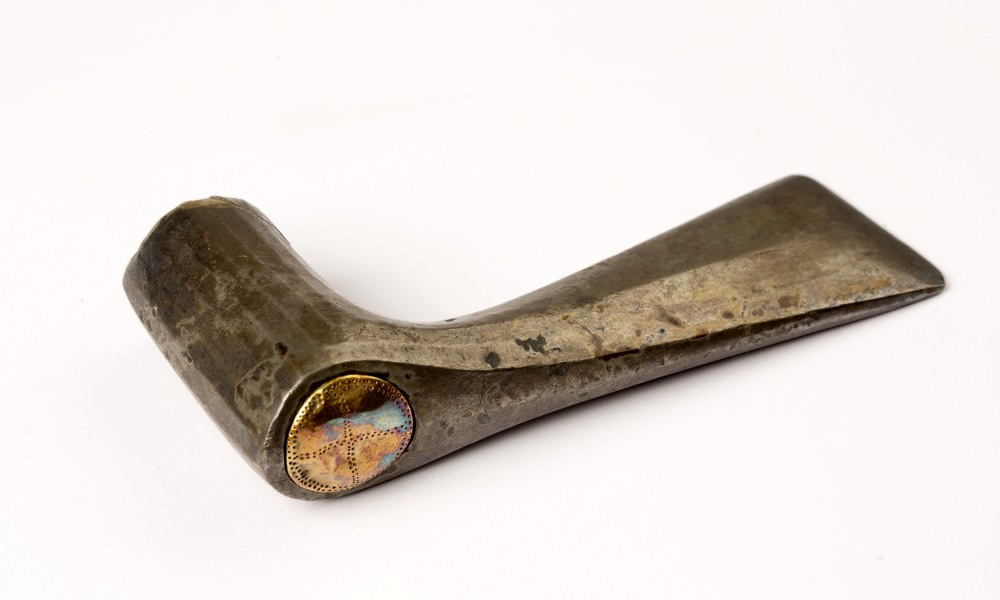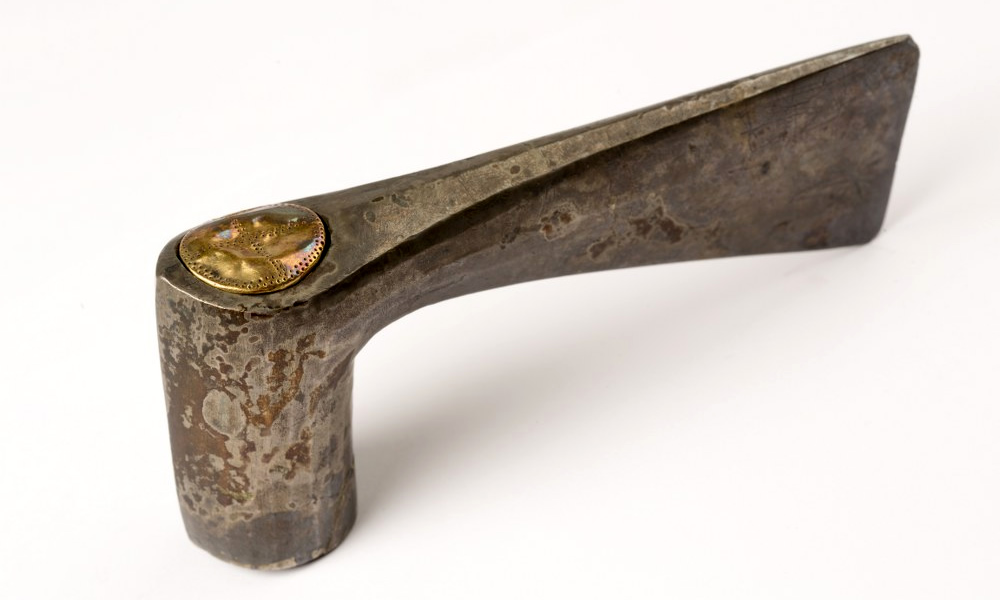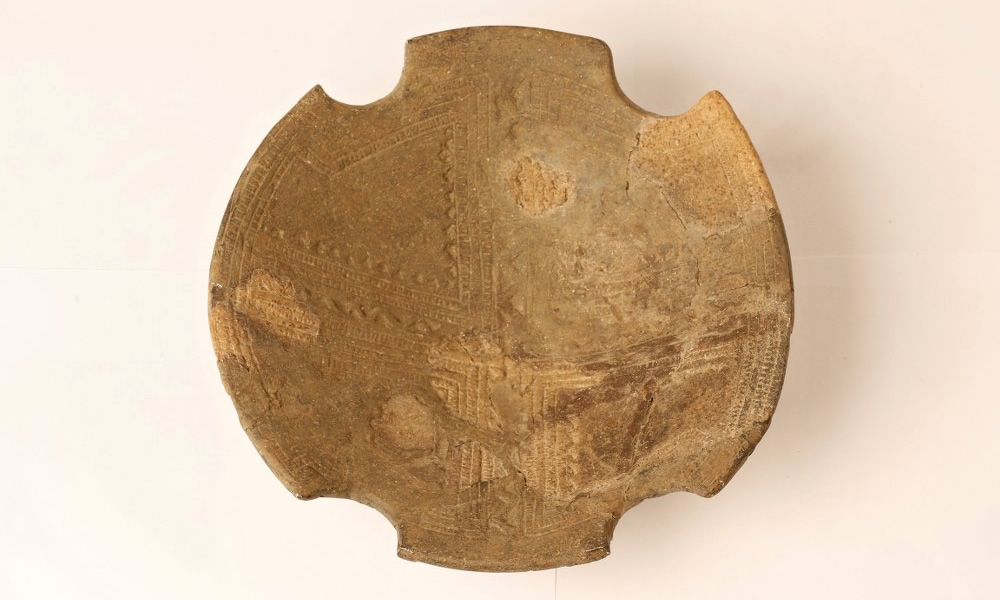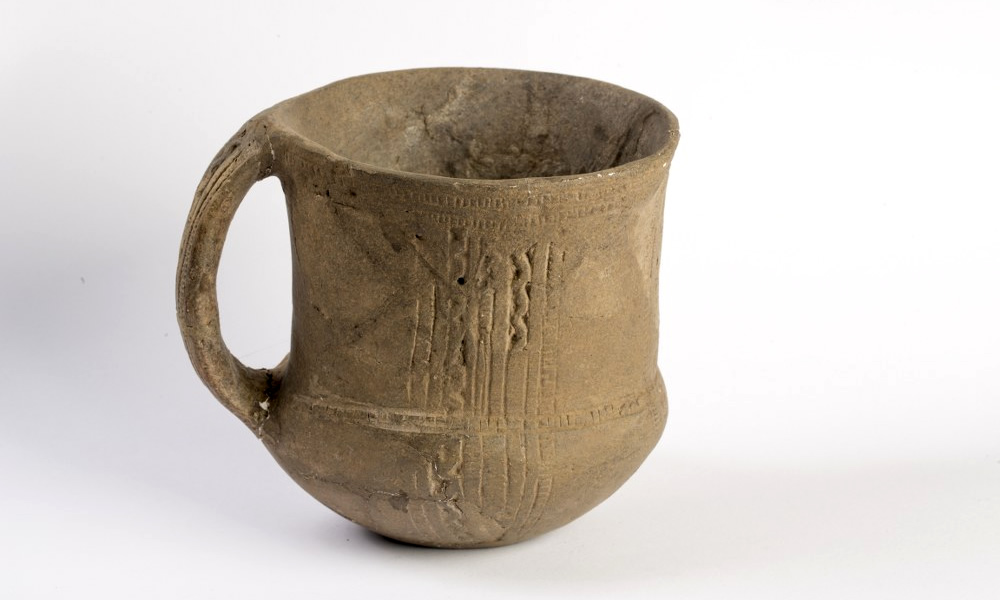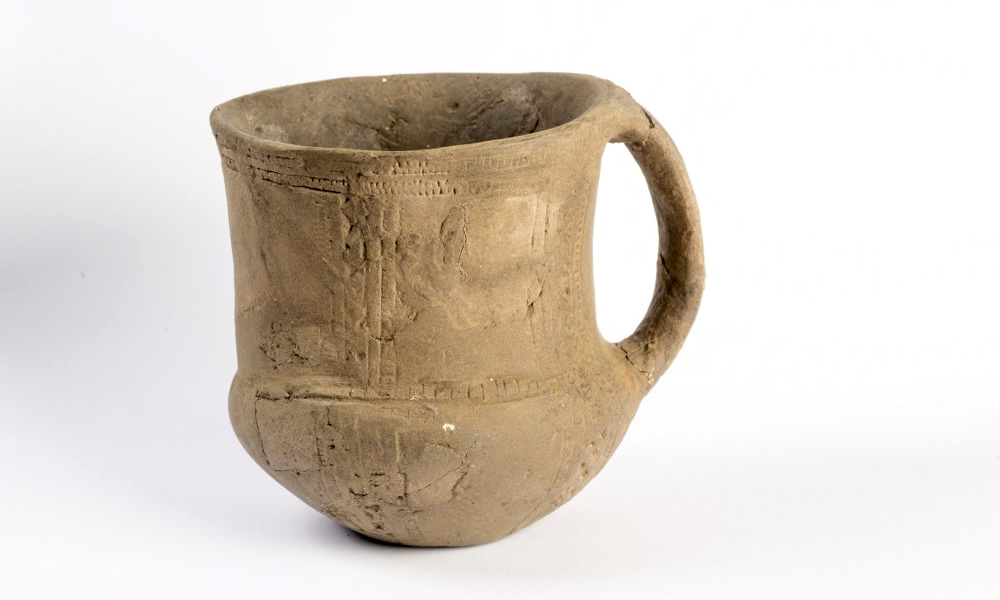 A fragmented shallow conical bowl and a single-handle chalice were found in the central grave of the tumulus. The pottery from the "Mala gruda" shows all the features of the encrusted "Vučedol" ceramic-ware with specific incised ornaments.
When it comes to metal findings, by the beauty of the craftsmanship and the material used, the following objects can be singled out: golden ritual knife, silver ritual axe with inlaid golden decoration and five little golden rings or pendants which, based on the analogy, can be dated to Cretan-Mycenaean culture.
On the basis of the sepulchral findings and comparisons with similar barrows from other areas with tumuli, "Mala gruda" can be dated between 2400 and 1900 BC.